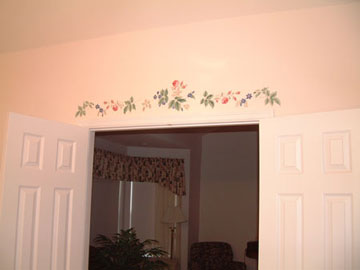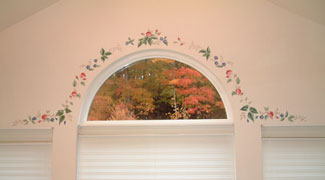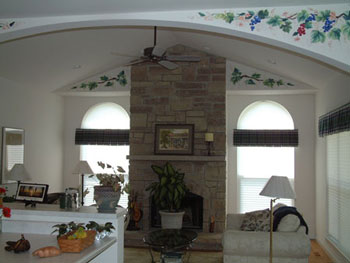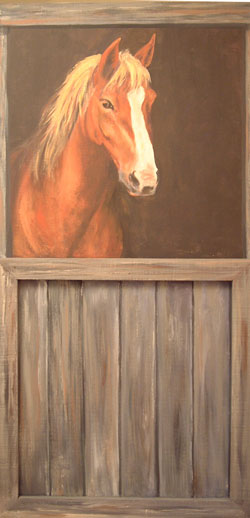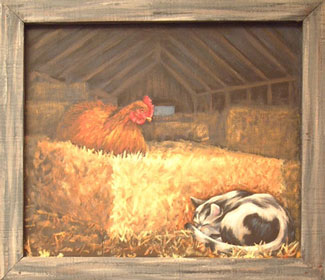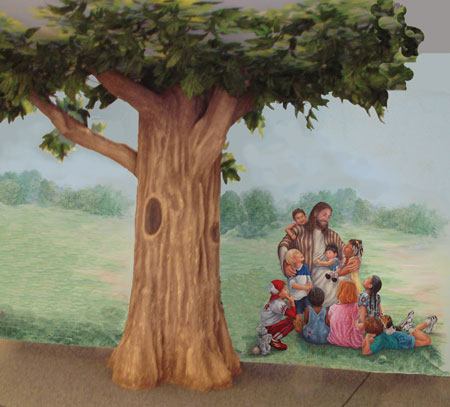 A three dimensional object gives a room and mural dramatic impact.
The tree trunk and limbs were constructed on site using permanent materials, then painted. The leaves were painted and artificial silk leaves added.
This type of sculptural construction is not limited to trees. One of a kind rocks, logs, Teddy Bears, trains, cars, sand castles and much more can add that creative flair to any room.
Three dimensional tree shown with Jesus and the Little Children Mural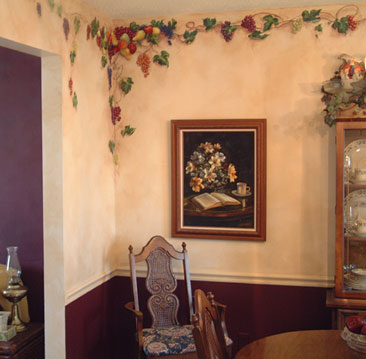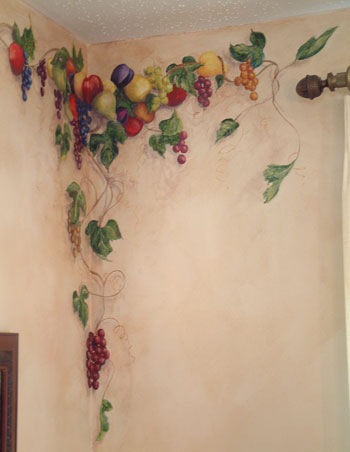 Hand painted fruit over a color washed faux finish adds a dramatic and elegant feel to this dining room.