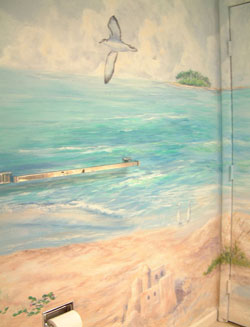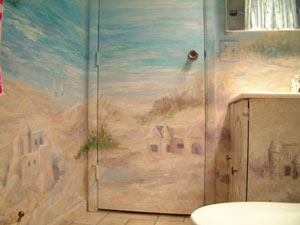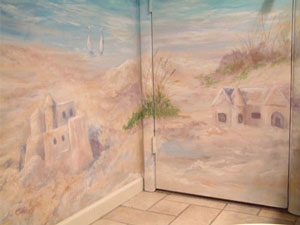 Sink cabinet is painted to blend into the beach scene.
The mountain scene on the opposite wall is reflected in the mirror.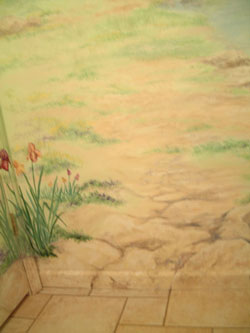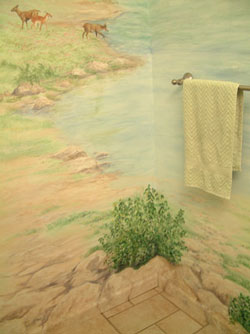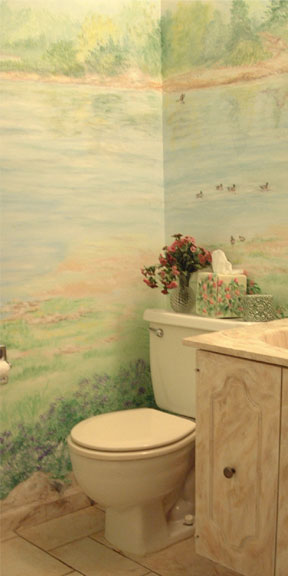 A small powder room is made to look much larger by the rock path extending the tile floor into the mural.
Can you find the real door?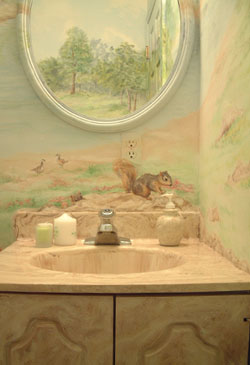 The sink cabinet has been painted to become part of the scene complete with little visitors.