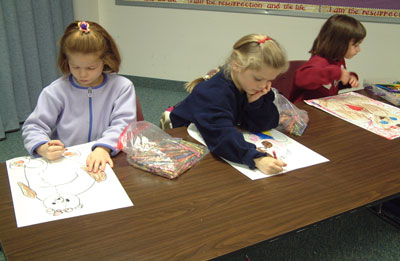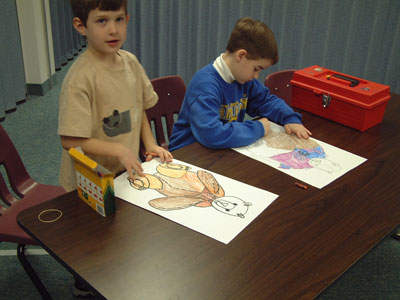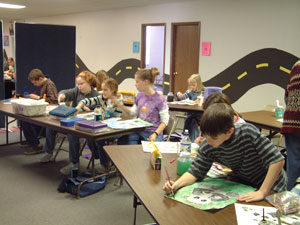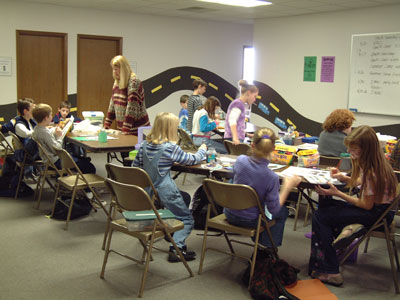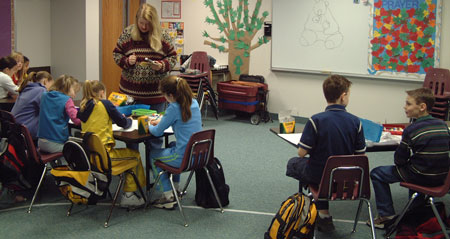 Reinbrook Studios offers art classes for kindergarten through high school students and Workshops for teens and adults.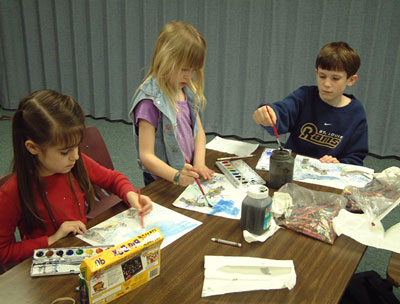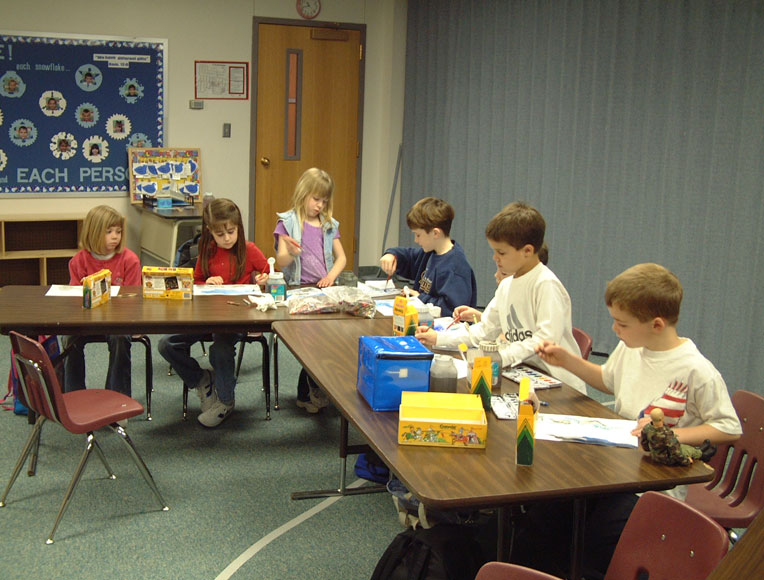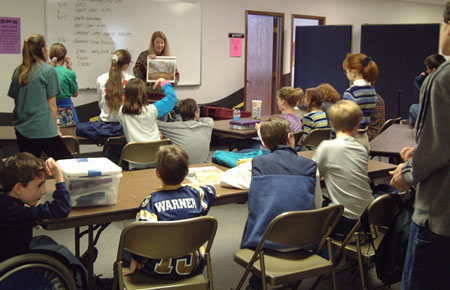 Each 1½ hour art class begins with 15 minutes of art appreciation. Using student participation, a great work is analyzed. Young artists learn to "see" a painting by looking for subject, color, line, shape, texture and emotional response. Linear and aerial perspective, contrast, balance and other principles of art and design are introduced.
The remainder of the time is spent doing "hands-on" art projects using various mediums. Special projects such as sculpture, scratch art and pen and ink are taught each semester.
Classes are divided according to age and skill level.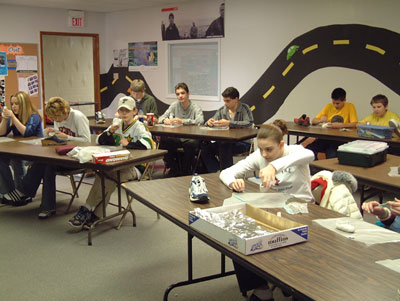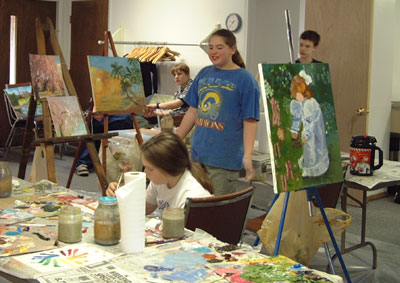 Oil painting and watercolor workshops are offered twice a year as a special treat for teens and adults. These are 3 full day intensive events. First time students spend a few hours studying color theory and learning the properties of oil paints, proper handling of supplies and safety instruction. After this introduction these students join the
"experienced" class and do an oil painting of their choice. Each student should complete a painting during the workshop. Some of the faster painters can complete more than one masterpiece.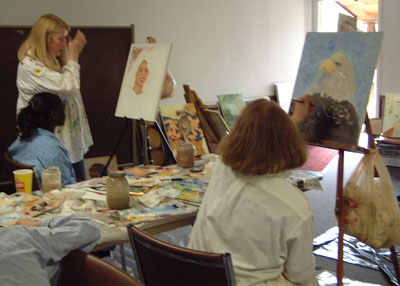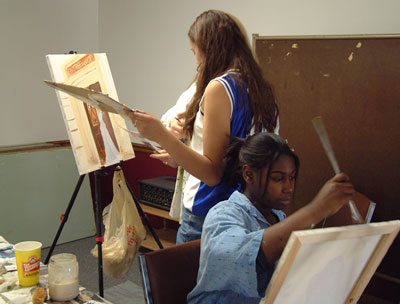 All supplies are included in the price of the workshop and are an excellent opportunity for teens and adults to try the medium without the expense of purchasing all the paints, brushes, and cleaners. These Spring and Summer workshops are highly anticipated each year.